Erick Conard's Lucky Hit Ranch: Anatolian Page

Lucky Hit Autumn Akasma
A Fifth Generation Anatolian

OFA GOOD
Reg #: AKC
Color: White
DOB: June 7, 2003
Weight:
Height:



AKASMA is
a WORKING ANATOLIAN SHEPHERD FLOCK GUARDIAN who guards registered calves, a couple of goats, and her family at her ranch NW of Houston, Texas. Akasma is both loving and protective.

We're delighted that Akasma exhudes correct TYPE. You can see that she also has excellent conformation, bone, angulation, and a beautiful head!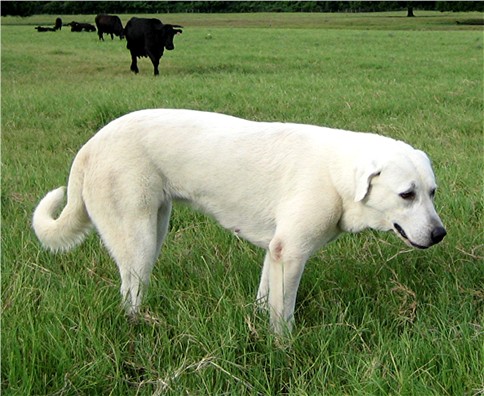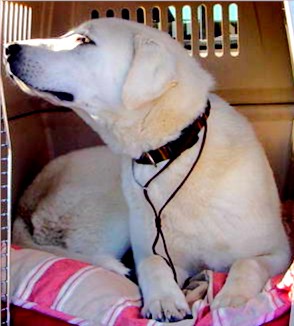 Daughter of

Sire: Lucky Hit Shadow Kasif (Case)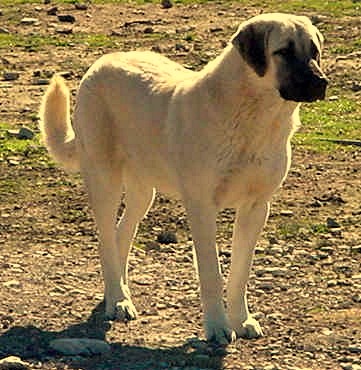 LUCKY HIT'S Shadow Kasif (CASE)
WORKING LIVESTOCK GUARDIAN
USA
OFA GOOD ANS-963G25M-PI
OFA NORMAL ANS-EL116M25-PI
Reg #: AKC WR035377/03
Color: Fawn Black Mask (Carries White and Blue Mask)
DOB: May 8, 2001
Breeder: Erick Conard
Owner: Erick Conard





Dam: Lucky Hit Tawny Autumn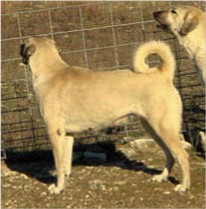 LUCKY HIT'S Tawny AUTUMN
WORKING LIVESTOCK GUARDIAN
USA
OFA GOOD ANS-787G27FT (Hips)
OFA NORMAL ANS-EL61F27-T (Elbows)
ASDCA Reg #: CE-2981-2541-022-97365
AKC Reg #: WP862589/02
Color: Fawn Black Mask (Carries White and Blue Mask)
DOB: December 31, 1997
Breeder: Erick Conard
Owner: Erick Conard



LUCKY HIT PEDIGREE PAGE
(CASE) Lucky Hit Shadow Kasif
x
Lucky Hit Tawny AUTUMN



Click picture below for
Erick Conard's Address and Phone Number Information
in a New Window
Erick's Address and

Phone Numbers Link