PRADA is a fawn daughter of two proven working livestock guardians...
one of whom is an AKC CHAMPION!!!
In this picture PRADA is only five weeks old!

Click picture below for
Erick Conard's Address Email and Phone Number Information
in a New Window
Erick's Address Email

and Phone Numbers Link

A Sixth Generation Anatolian,
Lucky Hit's Akasma PRADA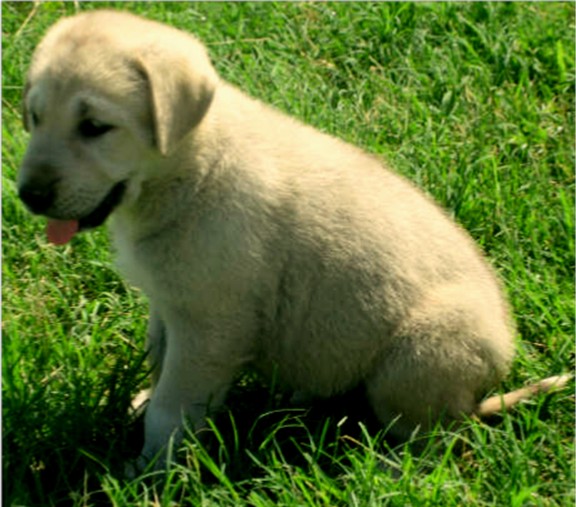 PRADA at six weeks!

---
Click picture below for
Erick Conard's Address Email and Phone Number Information
in a New Window
Erick's Address Email

and Phone Numbers Link