Erick Conard's Lucky Hit Ranch: Anatolian Page

LUCKY HIT'S Shadow Kasif (CASE)
A Forth Generation Anatolian

WORKING LIVESTOCK GUARDIAN

TOP PRODUCER OF AKC CHAMPIONS
(The AKC TOP PRODUCING MALE
in both 2009 and 2011)
AKC SIRE OF MERIT

---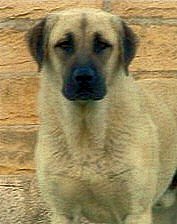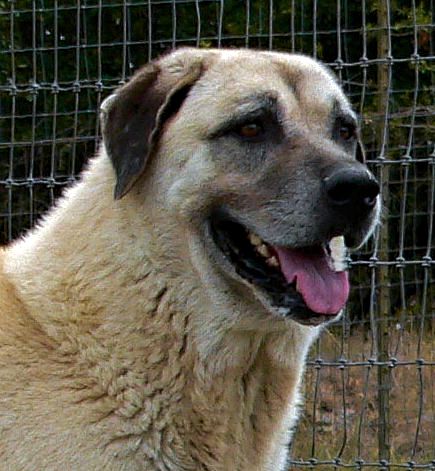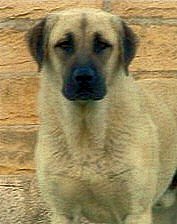 Lucky Hit Shadow Kasif (Case)
At Three years (outside), One year, and Eight Years (Center)
A Superior Working Lifestock Guardian
with Excellent Conformation and a Great Working Temperament and Demeanor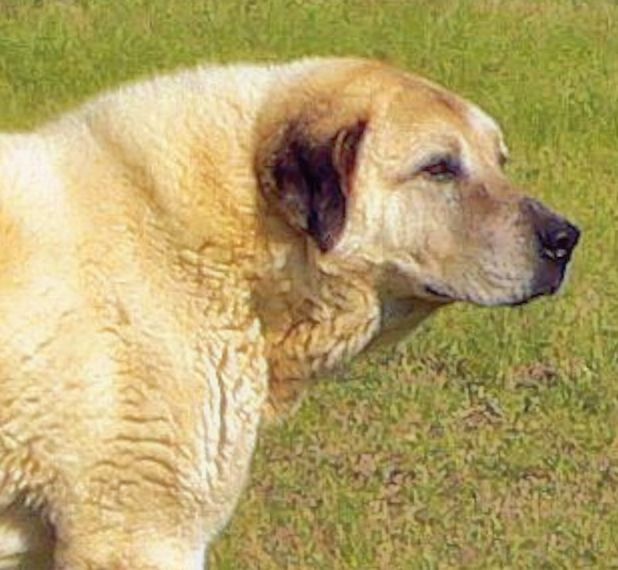 Thirteen year old Lucky Hit's Shadow Kasif (Case) - Still Guarding Full Time in the Big Pasture at Lucky Hit Ranch
---
Son of
Sire:
Sakarya's Blazing Legend (Duke)

WORKING LIVESTOCK GUARDIAN
USA
OFA GOOD
Dam:
LUCKY HIT'S Tawny SHADOW

WORKING LIVESTOCK GUARDIAN
USA
OFA GOOD
---


LUCKY HIT'S Shadow Kasif (CASE)
WORKING LIVESTOCK GUARDIAN
USA
OFA GOOD ANS-963G25M-PI
OFA NORMAL ANS-EL116M25-PI
Reg #: AKC WR035377/03
Color: Fawn Black Mask (Carries White and Blue Mask)
DOB: May 8, 2001
DOD: August 12, 2014 6:30 pm
Breeder: Erick Conard
Owner: Erick Conard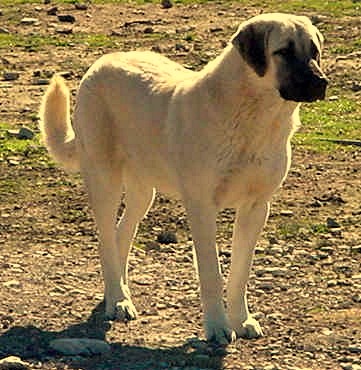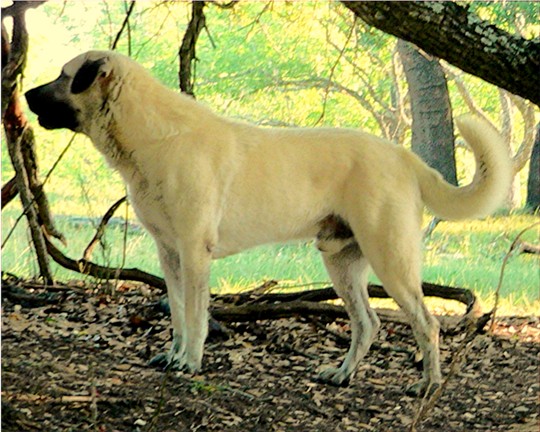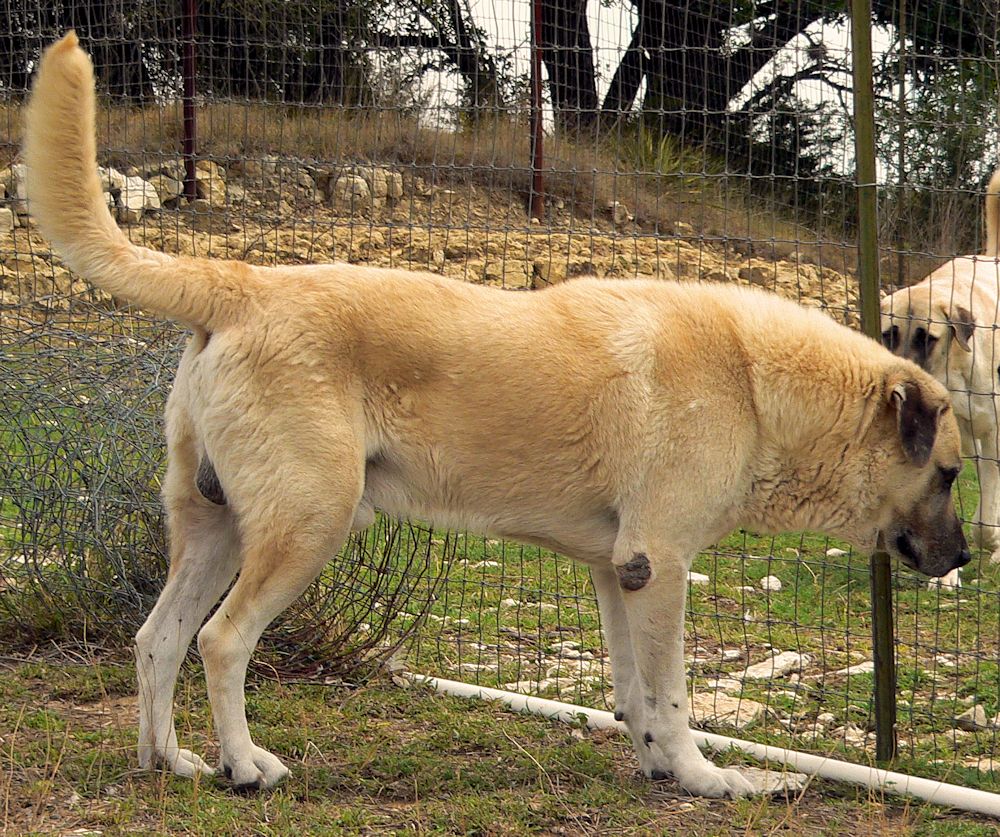 Case at eight years. You can see that even at eight Case has excellent rear angulation,
a great top line, and an incredibly perfect front with the correct angles and the correct length of forearm.
Many anatolians have a short forearm, which straightens the front and ruins the front angulation.
Also notice Case's beautiful mane. A mane is required in the standard but sadly missing in most Show Anatolians I've seen.
The Standard states "Short (one inch minimum, not tight) to Rough (approximately 4 inches in length) with neck hair slightly longer.
Somewhat longer and thicker at the neck and mane. A thick undercoat is common to all. ...
Neck slightly arched, powerful, and muscular, moderate in length with more skin and fur than elsewhere on the body, forming a protective ruff.
Lucky Hit's Shadow Kasif (
CASE
)
A Forth Generation Anatolian

Click picture below for
Erick Conard's Address and Phone Number Information
in a New Window
Erick's Address and

Phone Numbers Link