Erick Conard's Lucky Hit Ranch: Anatolian Page

BIRINCI'S Sihir - Gem


OFA
ASDA Reg # EM-223-4229-022-84352
Color: Gray Fawn Black Mask Dutch Marked
DOB:
Breeder:
Height:
Weight:



OFFSPRING OF BIRINCI'S Sihir (GEM)
| | |
| --- | --- |
| CHAMPION BIRINCI'S Khan II | Khan, a male, is an ASDCA CHAMPION, SKC CHAMPION, and IMF CHAMPION. On September 25, 1999, at 11 years of age, Khan took BEST OF BREED at the AKC/ASDCA National Speciality, in Atlanta, Georgia. Khan's hips are OFA GOOD ANS 164G27M. Kahn weighs 135 pounds and is 32 inches at the shoulder. He is fawn with a black mask. Born on May 5, 1988, his AKC Registration Number is Reg # WP691958/02 (07-96) (FDS). |

Son of
Sire:
Basinda's Asil - Bear
1981 NATIONAL SPECIALTY BEST PUPPY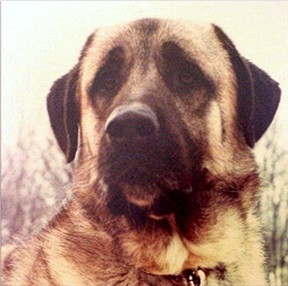 USA
OFA Normal ANS-30N29M
Reg#: WD-001-001-011-81099
Color: Tan Black Mask
DOB: April 9, 1981
Through his Dam, Mesin Chomar, Bear is a Grandson of
ASDCA CHAMPION Havuz Tarak

(UK Reg#0153553C8)
Bear's sire is Fena (Archie)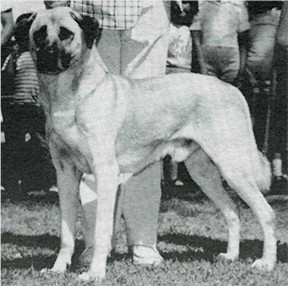 Dam:
B.A. Angora - Angie

USA
Reg # EM-U03-U04-012-79214
--B.A. Angora's Sire: Akkus (white Turkish dog)
--B.A. Angora's Dam: White Bird's Cybele

Offspring of
Basinda's Asil (Bear)
and
BA Angora (Angie)
BIRINCI'S Sihir (Gem)
BA Nokta (Nana)
BA Sapik

Additional picture of Birinci's Sihir (Gem).
(B.A. stands for Birinci Anatolians)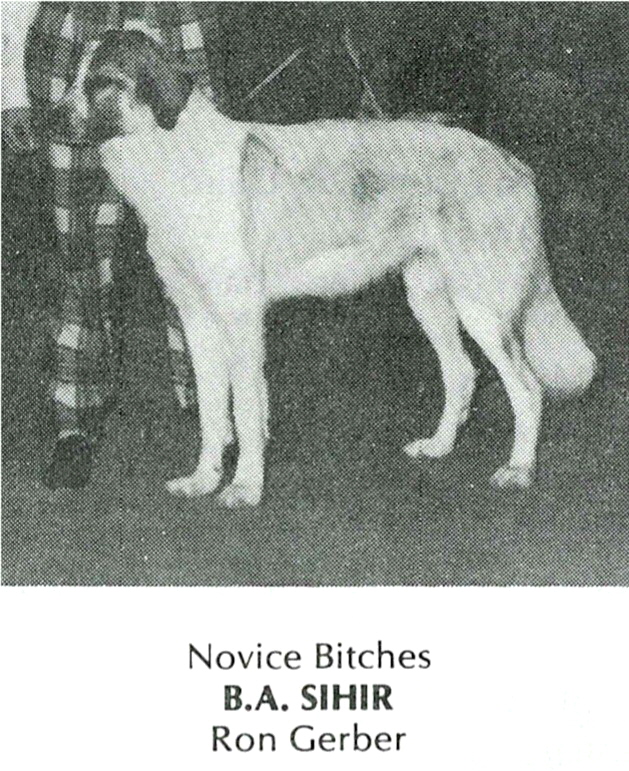 Click picture below for
Erick Conard's Address Email and Phone Number Information
in a New Window
Erick's Address Email

and Phone Numbers Link
CLICK HERE to CLOSE this window
and return to the previous page.