Erick Conard's Lucky Hit Ranch: Anatolian Page

B.A. Angora - Angie
(Birinci's Angora)
USA
OFA
Reg # EM-U03-U04-012-79214
Color:
DOB:
Breeder:

Pictured here at the 1987 National Specialty in Florida
Taking 1st place in
Bitches over seven
Height:
Weight:



As per Audrey, who knew her, B.A. Angora (Angie) "had the classic 'Akbas' look, rough coat. Quite long in body and a very sharp temperament."





Daughter of

Sire: Akkus (Akkush) White Bird
TURKEY
Color: White
DOB: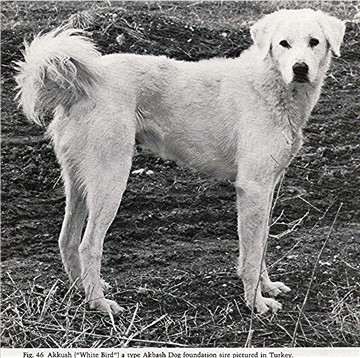 Akkus (Akkush) White Bird
Foundation dog for White Bird Kennel in Turkey







Dam: White Bird's Cybele
(Cybele White Bird Sultana of Mount Arayit)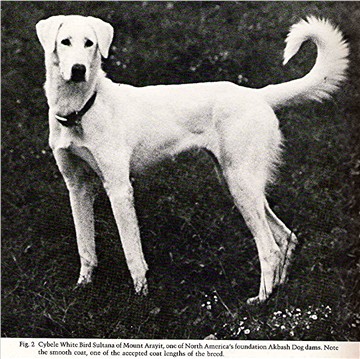 One of North America's Foundation Akbash Dams and
Foundation dog for White Bird Kennel


Click picture below for
Erick Conard's Address Email and Phone Number Information
in a New Window
Erick's Address Email

and Phone Numbers Link