Erick Conard's Lucky Hit Ranch: Anatolian Page

Melek Chomar

Working Livestock Guardian
OFA Normal ANS 14
Reg #
Color: White
DOB: December 25, 1978
Weight:
Height:
Owner:
Breeders: Sam and Rosemary Mundell





Melek Chomar and her litter sister Kadar Chomar were two of the original Anatolian Shepherd Dogs participating in the Livestock Guardian Dog Project at Hampshire College. Both sisters were outstanding livestock guardians! Two other litter mates were Champion Yildiz Noel Chomar and Champion Sahih Chomar, who were both ASDCA National Specialty Winners.

Clearly, this was an excellent litter!



Daughter of

Sire: CHAMPION Havuz Tarak
IMPORT / ENGLAND
1978 ASDCA National Specialty Best of Breed
1981 ASDCA National Specialty Best of Breed
OFA
Reg # UK Reg#0153553C8
Color: Fawn Black Mask
DOB: April 15, 1977
Weight:
Height:
Breeder: Natalka Czartoryska
Owner: Stafford Prante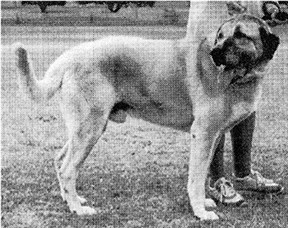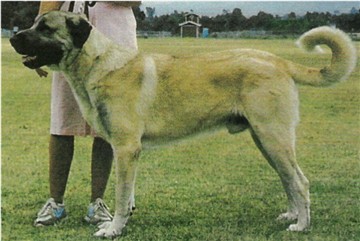 Dam: Baska Banu Chomar (Banu)
USA
OFA Unknown
Reg #
Color: White
DOB: January 24, 1974
Weight:
Height:
Owner: Sam & Rosemary Mundell
Breeder: Robert and Dorothy Ballard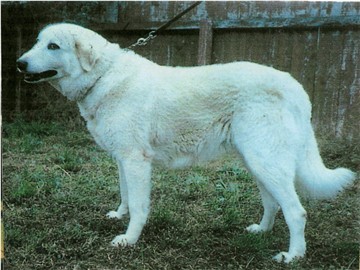 Melek Chomar

Working Livestock Guardian
OFA Normal ANS 14
Reg #
Color: White
DOB: December 25, 1978
Weight:
Height:
Owner:
Breeders: Sam and Rosemary Mundell




Sire: CHAMPION Havuz Tarak


1978 ASDCA National Specialty Best of Breed
1981 ASDCA National Specialty Best of Breed
Breeder: Natalka Czartoryska
Owner: Stafford Prante

Sire Sire: Akkus of Oltan

TURKEY
Color: White
Sire's Dam: Mektup of Obruk
IMPORT / TURKEY TO ENGLAND


Dam: Baska Banu Chomar

Produced two National Specialty Winners and
Two top notch Working Livestock Guardians

Dam's Sire: Zorba

IMPORT / TURKEY

Dam's Dam: Peki

IMPORT / TURKEY


Click picture below for
Erick Conard's Address Email and Phone Number Information
in a New Window
Erick's Address Email

and Phone Numbers Link