Erick Conard's Lucky Hit Ranch: Anatolian Page

AUSTRALIAN CHAMPION
HISAR Mimar
AUSTRALIA
OFA Results Unknown
Reg #
Color: Fawn (Fawn Black Mask)
DOB: November 13, 1994
Weight:
Height:
Owner: Ms Debbie Schaffel
Breeder: Natalka Czartoryska


AUSTRALIAN CHAMPION
HISAR Mimar
as a pup, standing with his dam, HISAR Ramona.


HISAR Mimar Offspring:

AUSTRALIAN AND AKC CHAMPION COBANKOPEGI Ala (Connor) - Male
AUSTRALIAN IMPORT TO USA
The "Pedigree Top Producer" Sire December 2002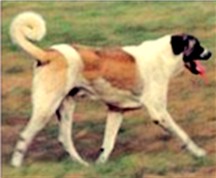 Connor is a multiple Group winner in Australia. He finished his AKC championship in two months with very limited showing. Both his sire, HISAR Mimar, and dam, ROBINHILL Barisci, are Australian CHAMPIONS.







HISAR Mimar Littermates:



HISAR Masal
Male
Mr G Galand
Belgium
HISAR Mavera
Female
Miss Natalka Czartoryska
Norway
HISAR Mika
Female
Miss Natalka Czartoryska
Ireland
AUSTRALIAN CHAMPION
HISAR Mimar
Male
Miss D Schaffel
Australia
HISAR Mizmar
Male
Miss D Hampden-Smith
UK
HISAR Morina
Female
Miss M Facon
France
HISAR Murassa
Female
Mr V Harris
Netherlands
HISAR Murat
Male
Mrs A Wlasveld
Holland
HISAR Musanna
Female
Mrs Caroline Southern
UK
HISAR Mutena
Female
Mr J Smulders
(??)


Hisar Musanna - Female
Musanna had two litters. The first was a litter of only one pup... a red/fawn bitch. The second was a litter of two pups... a tricolour male and a fawn black masked bitch (who has recently [2005] whelped her own litter of seven (7).





Son of

Sire: HISAR Kartal of Kehlibar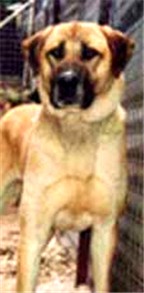 ENGLAND
(B.V.A HIP SCORE TOTAL 6)






Dam: HISAR Ramona
ENGLAND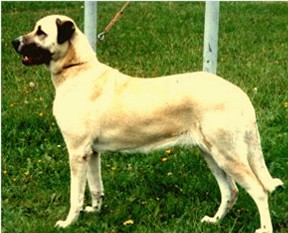 (B.V.A HIP SCORE TOTAL 30)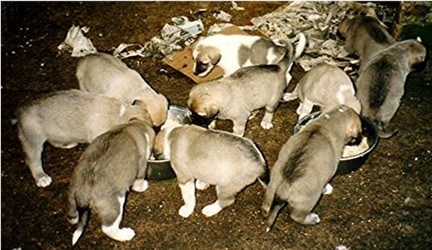 HISAR Mimar and litter mates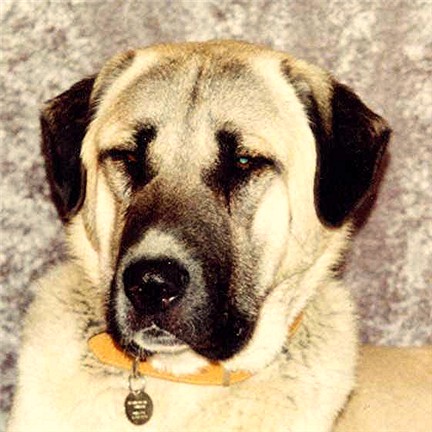 HISAR Mizmar, who remained in England, is a Littermate to HISAR Mimar

Click picture below for
Erick Conard's Address Email and Phone Number Information
in a New Window
Erick's Address Email

and Phone Numbers Link
CLICK HERE to CLOSE this window
and return to the previous page.