Erick Conard's Lucky Hit Ranch: Anatolian Page

ZARIF'S Duzine Kibar (Kibar)

1984 NATIONAL SPECIALTY BEST PUPPY
USA
OFA Normal ANS-57
Reg #
Color: Fawn Black Mask
DOB:
Weight:
Height:
Owner:
Breeder:




In the 1984 ASDCA National Specialty, under AKC judge Mrs. Constance Meylan, Kibar was named BEST PUPPY .




Son of

Sire: Duman of Arkadas
Turkish Import from the Sivas-Kangal Region
1984 NATIONAL CHAMPION (Best of Breed and Group II, CRBDA, 1983)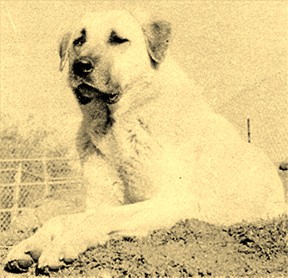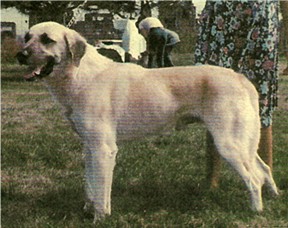 OFA Normal ANS 16
Reg #
Color: Fawn Black Mask
DOB:

---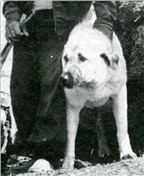 Grandam of Duman of Arkadas:
Melemez Yigit
WORKING TURKISH GUARDIAN
This picture was taken one week after
she had killed a wolf in Turkey.
Note the bite wounds on her muzzle.




Dam: Sakarya's Havva Anne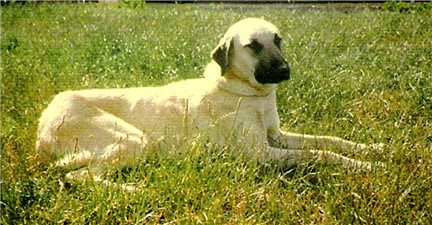 WORKING LIVESTOCK GUARDIAN
USA
OFA Normal ANS-38N28F-T
Reg #
Color: Fawn Black Mask
DOB: April 11, 1982





Click picture below for
Erick Conard's Address Email and Phone Number Information
in a New Window
Erick's Address Email

and Phone Numbers Link
CLICK HERE to CLOSE this window
and return to the previous page.