Erick Conard's Lucky Hit Ranch: Anatolian Page
Lucky Hit's Moon Shadow (Jordan)
A Forth Generation Anatolian
Daughter of
Sire: SAKARYA'S Blazing Legend (DUKE)
Dam: LUCKY HIT Tawny SHADOW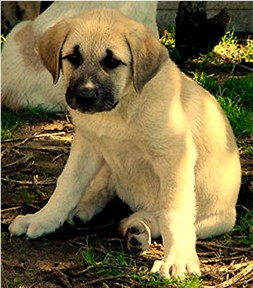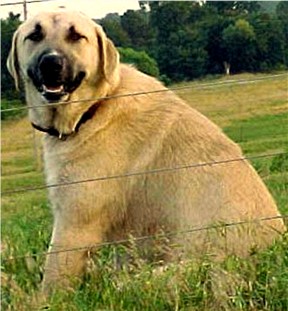 Lucky Hit's Moon Shadow (Jordan) is first pictured here shortly prior to her departure for her new home, Dee Hadorn's Cerulean Farm in Oklahoma. In the next picture she is "smiling" from Cerulean Farm, which is home to a large herd of high quality Angora and Saanan goats in addition to about eight other Anatolians.
Jordan demonstrated early potential as a "tuff" working Anatolian Shepherd with superior guardian ability. She continues to prove her value as a working Anatolian at Cerulean Farm.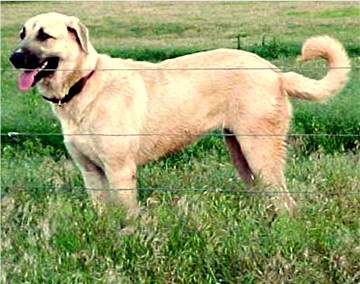 Click picture below for
Erick Conard's Address Email and Phone Number Information
in a New Window
Erick's Address Email

and Phone Numbers Link