Erick Conard's Lucky Hit Ranch: Anatolian Page

Mustafa of Deliktas

TURKISH IMPORT
OFA EXCELLENT ANS-134E25M
Color: Fawn Black Mask
DOB: June 30, 1987



Mustafa of Deliktas was a large, beautiful structurally correct Anatolian with excellent breed type and temperament.

He was an working lifestock guardian at Masallah Kennels with Ruth Webb.



Son of

Sire: Ekrem - in Turkey






Dam: Attu - in Turkey





MUSTAFA OF DELIKTAS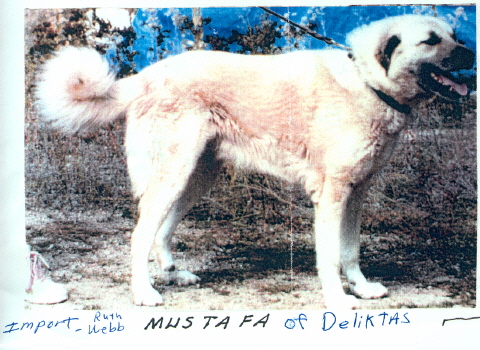 Mustafa of Deliktas brought incredible outcross genetics to the US






Mustafa of Deliktas was bred to

Mt Ararat's Anatola,
a Fawn, Black Mask female
born January 10, 1991, OFA: GOOD ANS-274G25F.
Anatola's Full Brother,
Mt Ararat's Rahdar,
is pictured below. OFA not listed
OS-5052-1037-10M-19910110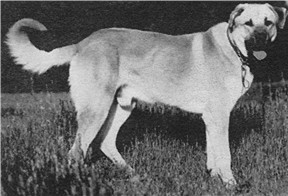 The Mustafa of Deliktas cross to Mt Ararat's Anatola produced
Masallah Olive
(unable to locate a picture)
a Liver Brown Mask female.
born August 1, 1995
who was OFA GOOD ANS-676G34F.


Masallah Olive was bred to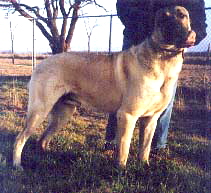 Sirt Tarla Sultan
a Karabash (Black Faced) Fawn Black Mask Male
stated to weigh 170 pounds at 2 years.
Sirt Tarla Sultan's sire is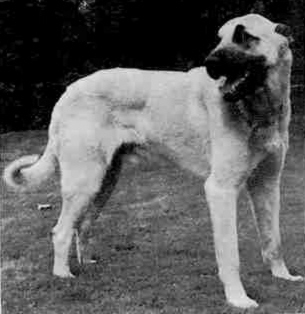 Gentleman Kaan (Kaan)
Litter Brother to Aslan of Murted and
a Turkish import.

Masallah Olive and Sirt Tarla Sultan produced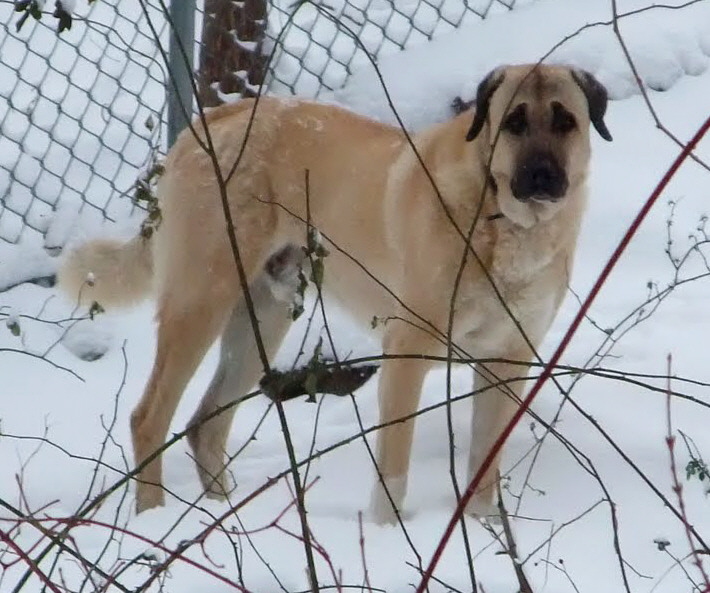 Old Glory Zoran
a Fawn Black Masked male born February 7, 2003
with OFA Good Hips (ANS1039G24M-PI) and
OFA Normal Elbows (ANS-EL-142M24-PI).



Click picture below for
Erick Conard's Address Email and Phone Number Information
in a New Window
Erick's Address Email

and Phone Numbers Link