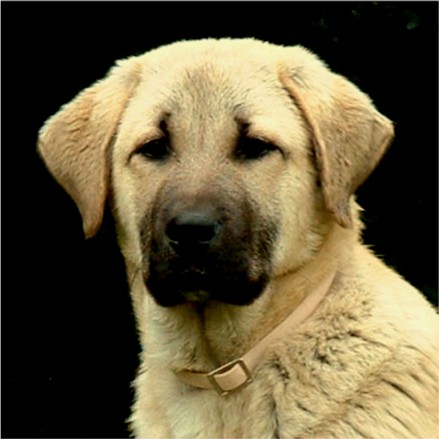 Hera is a working pup with correct working temperament and structure.
She also has the superior conformation needed to become a serious show dog!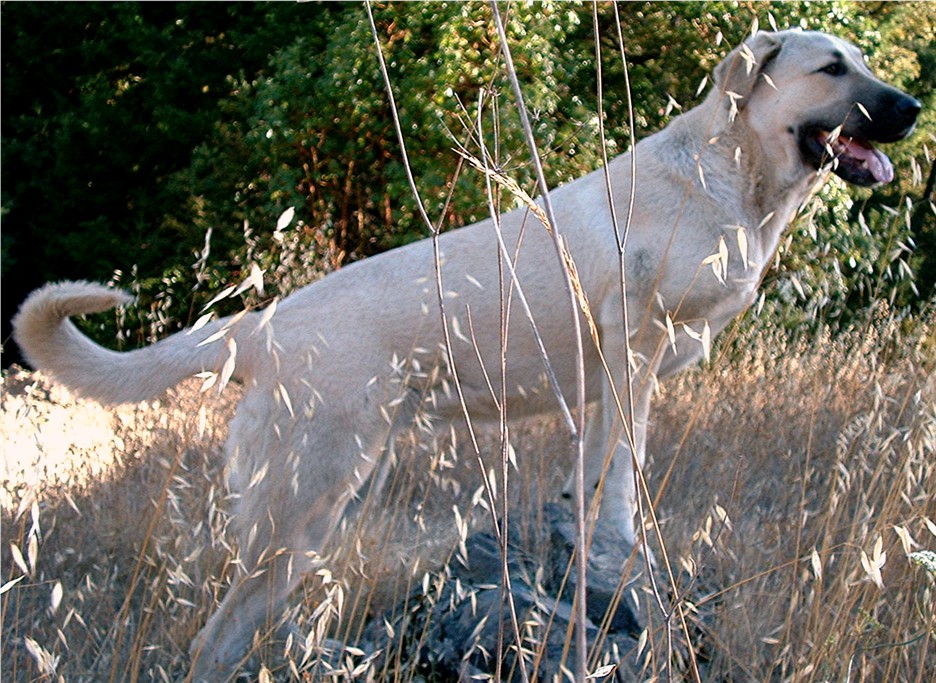 Hera is a working livestock guardian guarding goats in California.



Click picture below for
Erick Conard's Address Email and Phone Number Information
in a New Window
Erick's Address Email

and Phone Numbers Link

A Fifth Generation Anatolian,
Ashley Manor's Diva Hera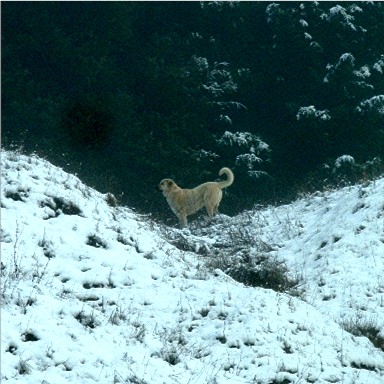 In July of 2007 I got a call from Hera's owner, Mike. He said he'd been checking the waterline through the woods. He'd heard some rustling noises and although Hera had been barking and looking in the direction of the noises he'd just ignored them at first. She kept barking so he released her and she ran past him with purpose. He followed and Hera treed a 400 pound bear. It had been this bear that had been shadowing him while he'd been working with the waterline. Mike called Hera off and she returned to him! He will be respecting her barking more in the future.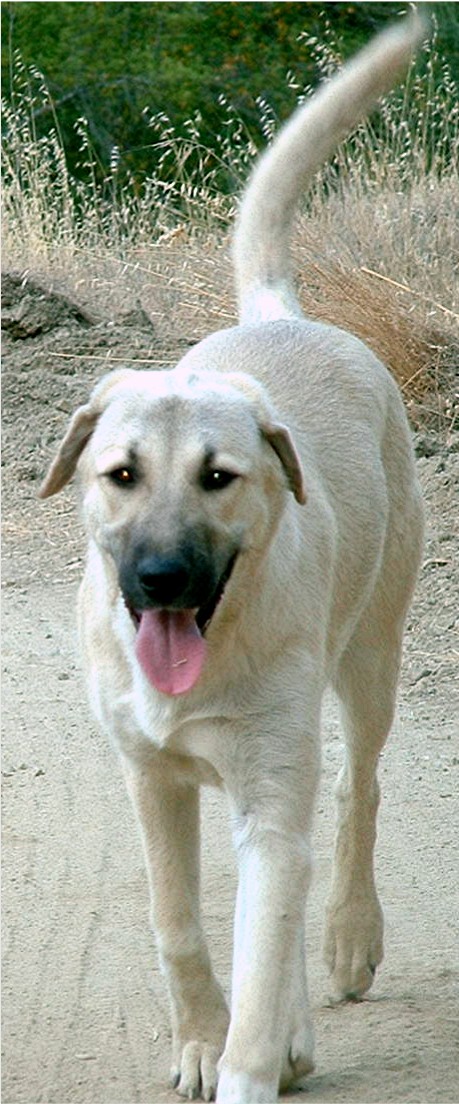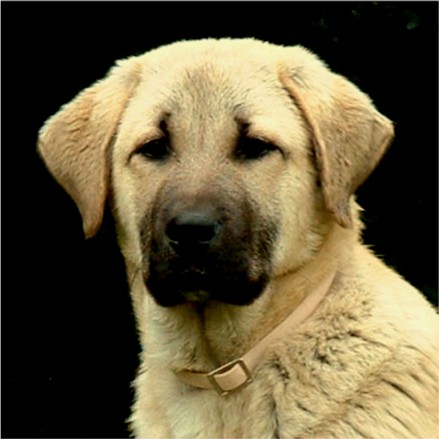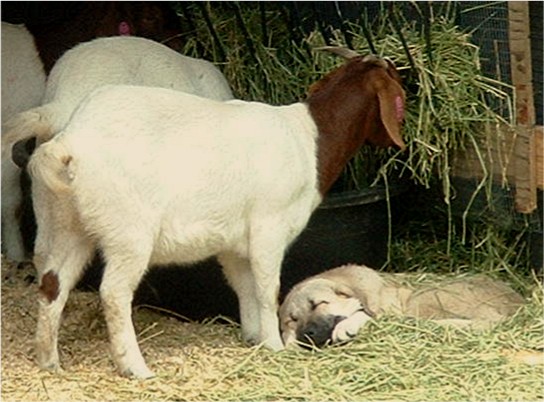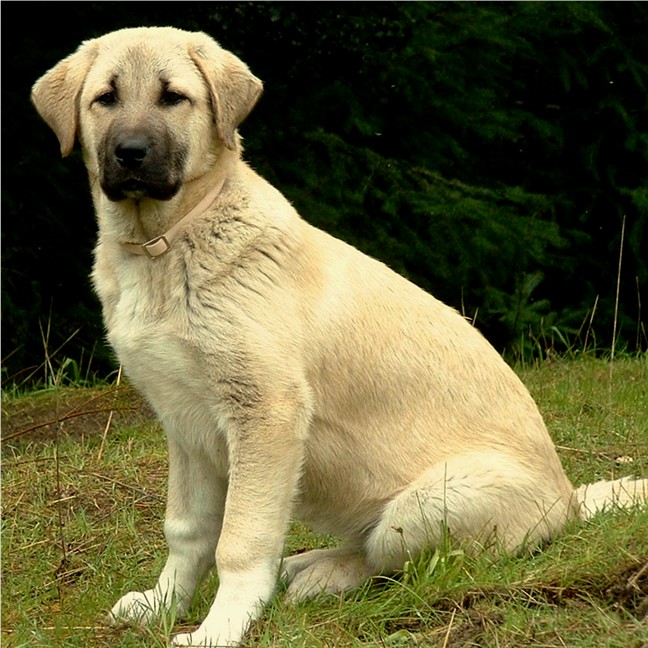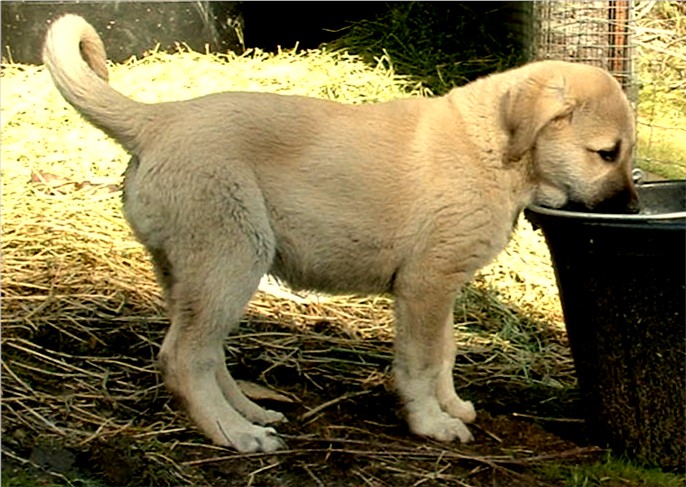 Like her litermates, Hera is a large boned female pup with excellent type and a wonderful head. Note the nice angulation!
Hera interacts well with her goats and her family. She has exhibited excellent early working livestock guardian demeanor and behaviors and has a loving temperament.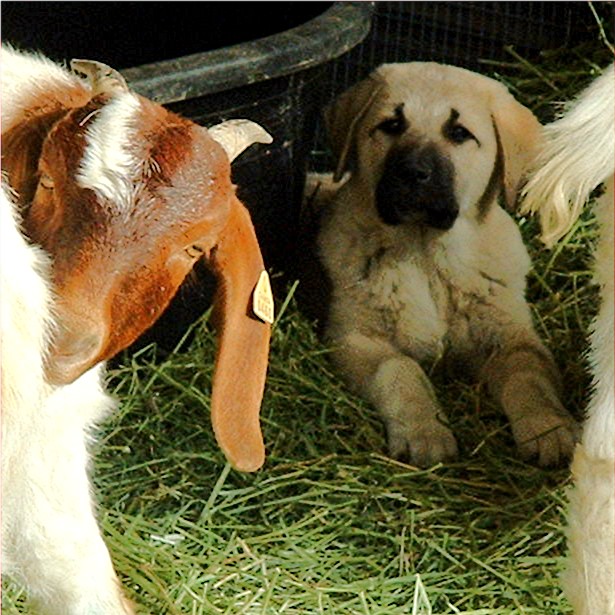 Hera's family is pleased by how well she interacts with their goats.
---
Click picture below for
Erick Conard's Address Email and Phone Number Information
in a New Window
Erick's Address Email

and Phone Numbers Link