Daniska's Fesat Fiona (FIONA)
of BASARI ANATOLIANS
USA
AKC Reg # WR00687501
OFA GOOD ANS-946G27F-PI (Hips)
Color: Fawn Black Mask
DOB: December 4, 2000
OWNER: Lesa O'Shay, California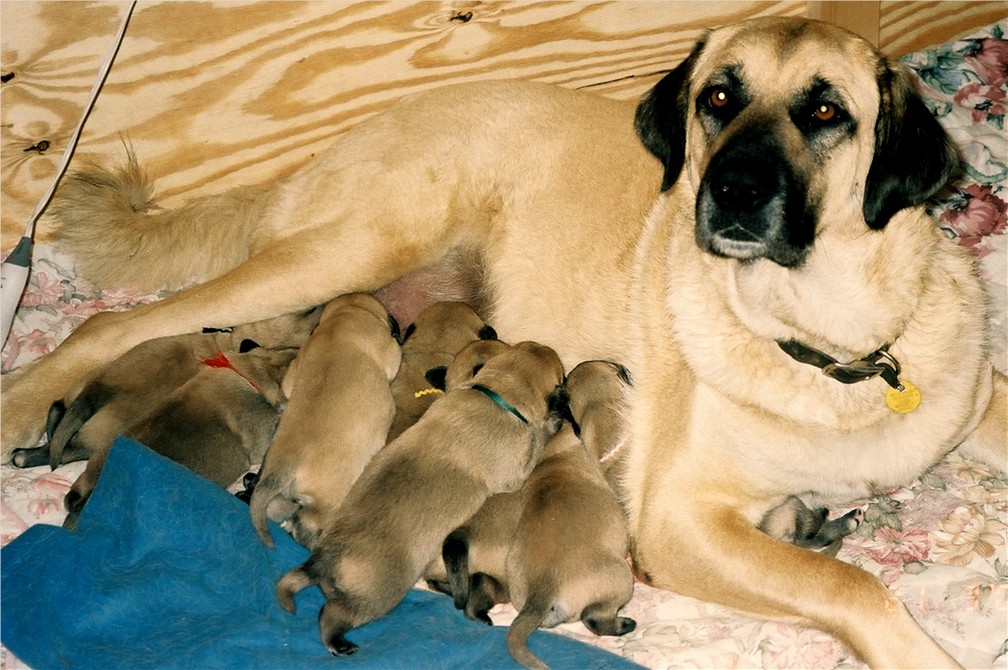 Active Working Flock Guardian shown with March 13, 2005 litter

Click picture below for
Erick Conard's Address Email and Phone Number Information
in a New Window
Erick's Address Email

and Phone Numbers Link

DANISKA'S FESAT FIONA
of BASARI ANATOLIANS



DANISKA'S FESAT FIONA
of BASARI ANATOLIANS
Taking BEST OPPOSITE SEX and a MAJOR WIN at a REGIONAL SPECIALTY





Daniska's Fesat Fiona (FIONA)
Daughter of



Sire: CH Alaturka KibarDev Senflower (DEV)
AKC Reg #: WP78649801
OFA GOOD


Dam:
Dancing Mountain ENYA
AKC Reg #: WP80001802
OFA: GOOD - ANS-739G24F
DOB: May 20, 1997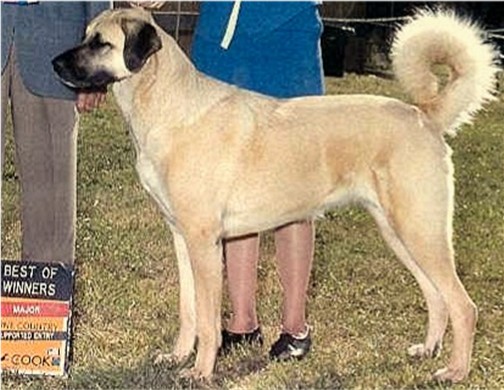 Fiona - a MAJOR WIN and BEST OF WINNERS

OFFSPRING OF DANISKA'S FESAT FIONA (FIONA)
DANISKA'S FESAT FIONA (FIONA) LITTER MATES
| | | | |
| --- | --- | --- | --- |
| DANISKA'S MIRAS OF ALATURKA | Female | Fawn and Black | WR00687507 |
| DANISKA'S DIRA | Female | Gray Fawn | WR00687509 |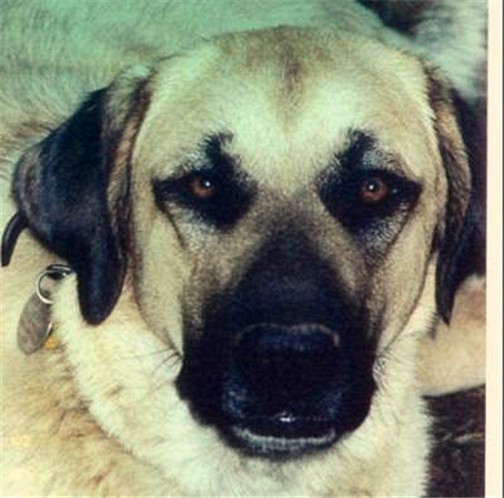 DANISKA'S FESAT FIONA
of BASARI ANATOLIANS




FIONA RECEIVED
ASDCA TOP HERO AWARD


In 2004, Fiona was awarded the ASDCA Top Hero Award. This is awarded to a dog who has protected a human or animal without instruction from a human. She protected two people from a charging coyote at 4 months old without any prompting or encouragement from the people. She proved herself at that young age as being willing to fearlessly protect her charges from danger. She is quite willing to put her life on the line to protect her family, human or animal, to this day.

Fiona and her past litter of puppies are excellent livestock guardians. Gentle with people, gentle with stock, but quite tenatious and serious as predator controllers. Past pups are now guarding alpacas, goats, sheep, and family members.

Fiona is currently guarding her little flock of pygmy goats, family cats, dogs and humans. She is gently affectionate and sweet to humans, and seriously protective against predators. A big bitch, she has the incredible power, speed and agility to be quite adept at guarding. Excellent health and care ensure her ability to pass these traits on to her puppies.




Additional pictures of Fiona...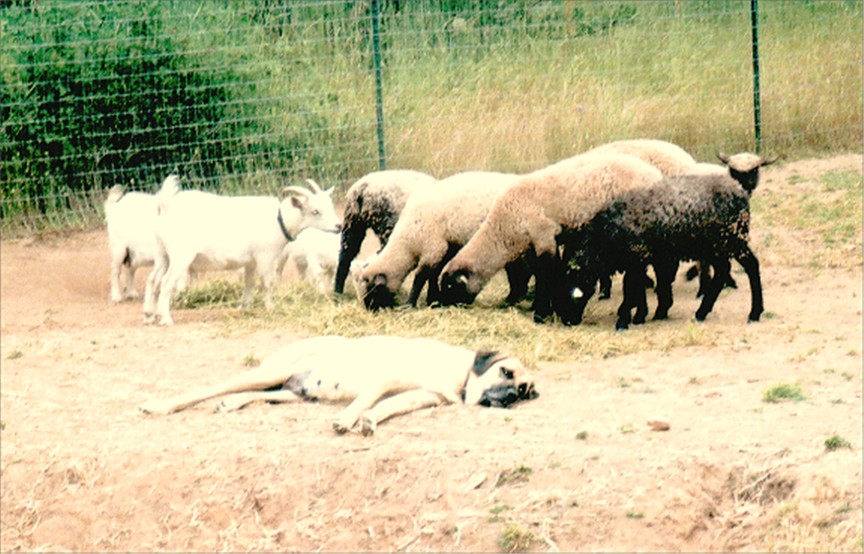 Fiona guarding sheep and goats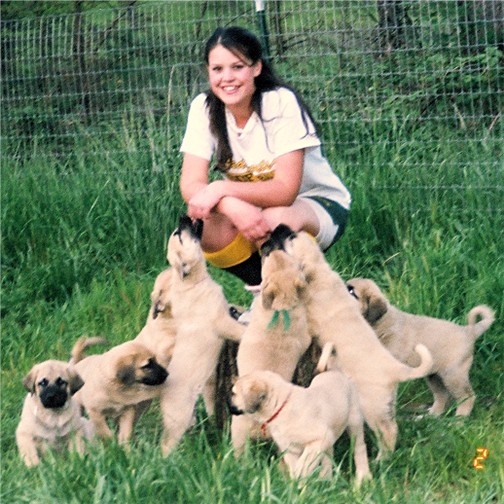 Erin with Fiona's 2005 litter at seven weeks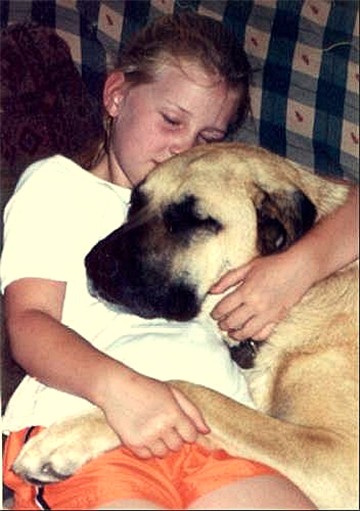 Fiona and child